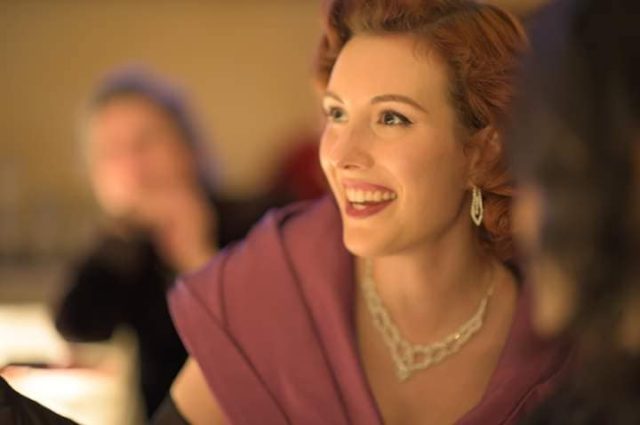 Take a musical journey through eclectic blends of jazz, rock 'n' roll and soul classics from the past and present! Chicagoland based vocalist Jacquelyn Miller takes the main stage at Raue Center For The Arts at 8 p.m. on May 20, 2020.
From her timeless voice to her glamorous look straight out of Hollywood's Golden Age, Miller is pure vintage — with a modern twist!
"One of my earliest influences was Amy Winehouse. Her ​Back to Black ​album especially resonated with me," says Miller. "From there, I started listening to the artists who had influenced her: Ella Fitzgerald, Dinah Washington, Billie Holiday and other jazz and soul legends from the '30s through '60s," she continues. "I kept listening and came to fall in love with all the music from this time in history, from vibrant Old Hollywood musical numbers to bittersweet country tunes and rebellious rock 'n' roll hits."
Miller's unique musical style was cultivated from an array of musical experiences while growing up in the northwest suburbs of Chicago.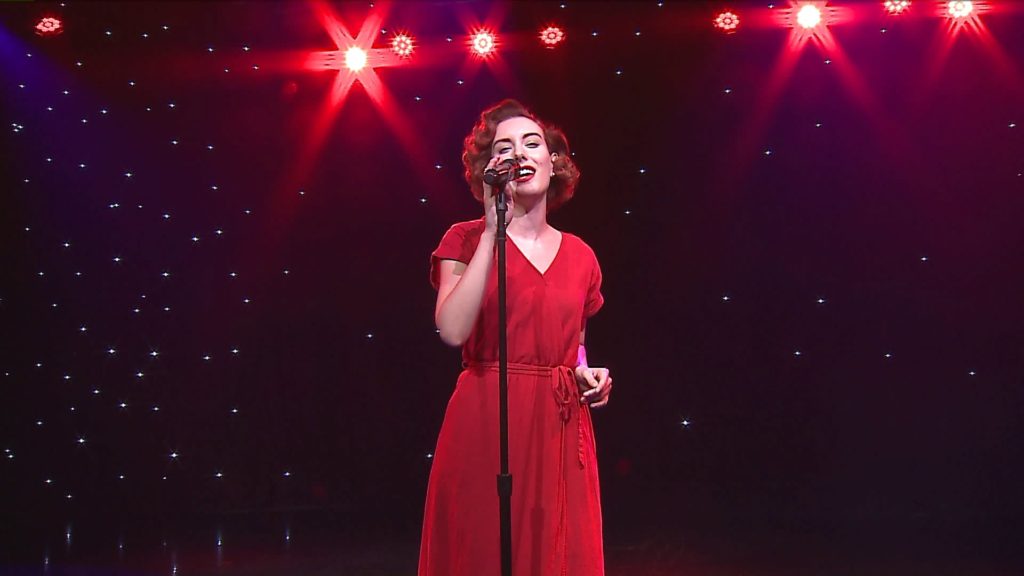 "Though I was an otherwise shy child, during recess I would belt out a song to anyone who asked. That is where I first felt the special joy that comes from watching an audience light up through my singing," says Miller. "Eventually, these playground concerts graduated to school choir performances, local competitions and open mic nights," she continues.
Miller performed in countless theatrical productions, a nationally acclaimed vocal jazz group and even performed with her choir at the Vatican before deciding to withdraw from performing to pursue a "safe, stable sort of career" after high school.
"This made me miserable," she shares. "It was Marilyn Monroe who saved me. Having always had an admiration for all things vintage, I sat down and watched her in ​Gentlemen Prefer Blondes​ for the first time and thought, '​I want to have a spark like hers. I want to light up an audience like she's lighting me up now,'" Miller continues. "With that notion in my head and the love and help of my family, I began my journey into professional music and have loved every moment of it."
Since deciding to follow her passion and pursue a career in music, Miller has performed throughout Chicagoland. She has wowed audiences at local venues including the Martini Room in Elgin, Villaggio Ristorante in Roselle, and the Chubby Bullfrog in Dundee.
The list of venues grows every day as Miller's career continues to take off, and will soon include Raue Center's main stage, where the audience can expect "beautiful music from many different eras and genres infused with the Golden Age of Hollywood glamor!"


Tickets to Jacquelyn Miller's cabaret start at $21 or $26 at the door. For more information, please visit rauecenter.org.