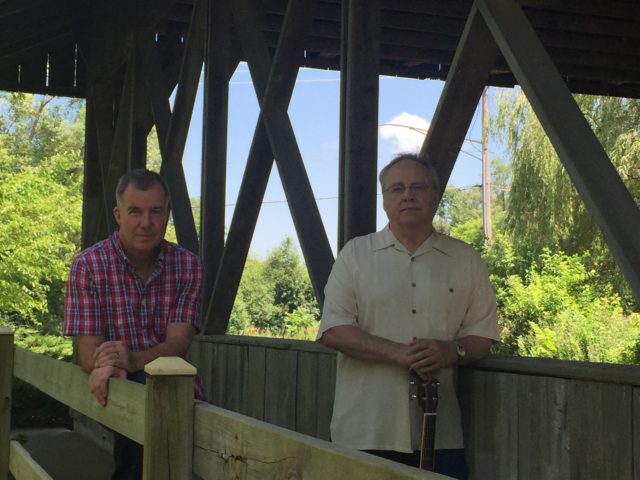 Spend Valentine's Day with Bourbon Country and Friends!
Celebrate Valentine's Day with timeless music at its acoustic best from Bourbon Country at Raue Center For The Arts! This local favorite duo brings a sound as sweet as its name to the mainstage at 8 p.m. on February 14.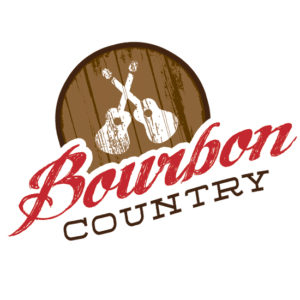 The acoustic-driven duo of Bourbon Country blends ultra-tight harmonies and smooth but driving guitars to give a rich dynamic sound to audiences favorite past and present country and classic rock hits.
Bourbon Country began in 2012 when Randy Leggee invited friend and fellow musician, Nathan Masey, over for an evening of "good ole bourbon sipping and guitar picking." A few fingers of Makers Mark later, the two agreed they were onto something.
Leggee brought with him a history in music going back to the 1970s, with experience as a solo artist and in several bands throughout Northern Illinois as well as talents in a variety of instruments including keyboards, guitar and brass.
"Our working name was Rathan," says Leggee. "When that became annoying, which was quickly, I thought about two things I like very much: Bourbon and Country music. It was a no brainer."
Bourbon Country was soon distilled, bottled, and within a short time, was entertaining fans and friends throughout Northern Illinois and Wisconsin.
When Masey moved to California in 2017, Warren Pohl joined Bourbon Country, bringing decades of successful band experience to the duo. Originally a country musician, he opened for Nashville greats including Faron Young, Jody Miller and Conway Twitty. Pohl brought his smoking guitar and vocals to Bourbon Country, infusing the duo with an exciting new sound.
While continuing to deliver country hits from the past and present, Bourbon Country has expanded its musical palette to deliver an eclectic mix of the best in traditional and modern country, country rock and acoustic favorites.
Pohl also brought a connection to the music scene which has also helped Bourbon Country bring in guests from time to time to sit in, adding to their variety in performance. The duo will be joined by a talented group of friends for their upcoming performance at Raue Center.
These talented musicians include drummer Justin Veach, who performs with Bourbon Country at festivals or larger venues to create a "full band sound." Teresa Barker, who performs with Leggee as a duo under the name Wilderness Bridge, will also bring her vocal, guitar and piano talents to Bourbon Country's vocals. Bourbon Country will also be joined by Tom Vos, a professional musician and instructor, who will be playing the violin.
Audience members who have previously seen Bourbon Country perform in the Raue Center Café may remember cellist Alexi Hagedorn, who appeared as a special guest during the duo's performance in October. Alan St. John, a childhood friend who has performed with Leggee as a duo and in various bands, will round out the lineup of special guests on vocals and guitar.
"The audience can expect a very diverse collection of music that has made Bourbon Country in demand throughout the area," says Leggee. "Classic rock, country and many surprises!"
Tickets to Bourbon Country start at $20. For more information, please visit rauecenter.org.