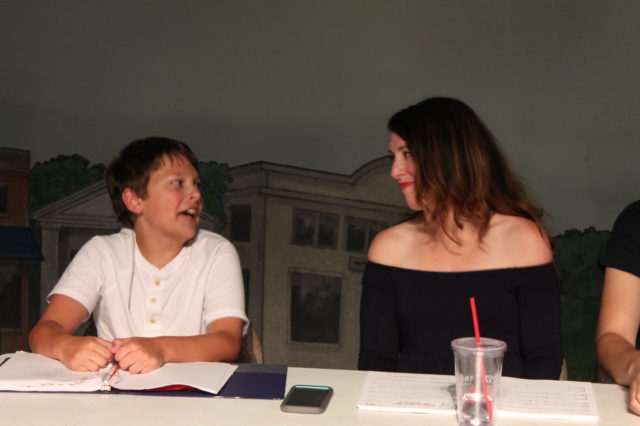 Williams Street Repertory, Raue Center's in-house professional theatre company, brings a creepy, kooky, and mysteriously spooky musical comedy to downtown Crystal Lake this fall! WSRep's production of "The Addams Family" opens September 27th, 2019.
This new musical comedy set in the kooky, upside-down world of the Addams Family features three young actors from Raue Center's education program, Sage Studio. Sage students Tyler Hartz (age 12), Chloe Atkinson (age 12) and Maya Smith (age 15) will take the stage as Puglsey Addams, Dead Child Ancestor and Flapper Ancestor, respectively. 
Sage Studio offers the ultimate learning experience for young people interested in the world of theatre. The program offers a wide variety of classes in acting, musical theatre and theatre production, and all classes are led by working professional actors, directors and designers (including those from WSRep), who offer advice and insight into the fast-paced and ever-changing professional theatre landscape, giving students the  chance to make important connections and learn from the best.
The casting of Hartz, Atkinson and Smith in "The Addams Family" follows the expansion of Sage Studio, which has tripled its offerings for area youth during the 2019 – 2020 season. Sage Studio now offers an extended class schedule, an expanded Sage on Stage youth theatre production program and an enhanced relationship with WSRep, which featured students in the Chicagoland premiere of Disney's "Freaky Friday" earlier in the season.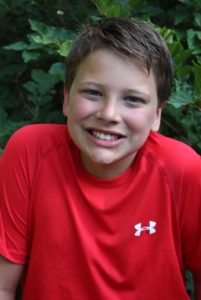 "I have been involved in Sage Studio classes since I was seven years old," says Hartz, who has participated in Sage Studio Junior's Ready, Set, Act and Broadway Bound. In these classes, Hartz has worked on monologues, has directed and starred in student-created short plays as well as Broadway montages.
"My favorite part of participating in Sage Studio is prepping for all of the shows, meeting new friends, and being taught by professional actors," says Hartz. 
Atkinson has likewise been involved in Sage Studio since the age of seven. She shares that during her first year in with Sage Studio, she participated in every class offered for her age group, including Acting for the Camera, Acting on Stage, and more. Atkinson has since continued to participate in the very popular Junior Musical Theatre Workshop every summer.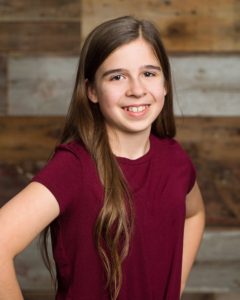 "All of the teachers have been GREAT and I have enjoyed performing music from a variety of musicals," says Atkinson of her experience with Sage Studio. 
Smith, who has been participating in Sage Studio for three years, has had a similarly positive experience with the program. She has participated in the Junior Monologue Workshop, the Junior Musical Theatre Workshop, summer camps and the High School Musical Theatre Workshop. 
"Participating in Sage Studio has been an amazing experience for me," shares Smith. "My favorite part of Sage Studio is the amazing teachers and staff that have taught and supported me for the last three years, and all the friends and classmates that I have met and built lifelong friendships with," she continues. "We all have a love for music and theatre and we are just one big family." 
While forming fast friendships and making fond memories, Sage Studio students are also learning valuable performance skills and theatre fundamentals, which they have put into practice at Raue Center and beyond. 
"[Sage Studio] has helped me learn how to memorize my lines properly, learn choreography and build confidence on stage," says Hartz. His theatre experience outside of Sage Studio includes appearing in his elementary school's production of "Cinderella" as well as CAST productions of "Keanu's Moon," "Peter Pan" and "Narnia."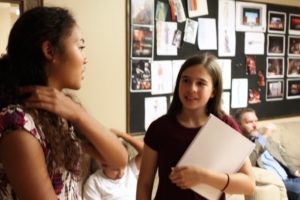 Atkinson, whose outside theatre experience includes Central High School's summer theatre camp, Encore Music Academy's production of "Annie" and the Cosman Center's production of "Ticket to Broadway," has learned similarly valuable lessons from Sage Studio.
"It has helped me to practice monologues," says Atkinson, who also credits the program with teaching her games to use when warming up, as well as helping her to learn which songs would work best for her voice.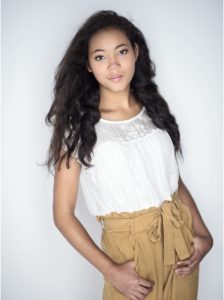 Smith, who has been involved in modeling and acting since the age of two, is hoping to be cast in one of the upcoming plays and/or musical at Cary Grove High School. She credits her involvement with Sage Studio with preparing her to navigate this competitive environment. 
"It has helped prepare me and has encouraged me to try my hardest and never give up," she shares. "I used to be much more shy and nervous when it came to performing, but Sage Studio has taught me to overcome that," Smith continues. "Sage Studio teaches you to have confidence and to be comfortable in your own skin and they make sure everyone can learn, grow and have time to shine."
Hartz, Atkinson and Smith have also had experience appearing in a professional production on Raue Center's main stage prior to "The Addams Family." Last winter, all three students participated in Sage Studio's new theatre production program, Sage on Stage. 
Sage on Stage offers students the opportunity to build on the performance fundamentals taught in the classroom and put their skills into practice in front of an audience in a full-scale production of "A Christmas Carol: a Holiday Pantomime" on Raue Center's main stage alongside a cast of adult professional actors. 
"It was awesome to be part of something that big," says Hartz of his experience in Sage on Stage's "A Christmas Carol." "I learned a lot of skills from the professional actors." Those skills will next be put into practice alongside another cast of adult professionals in WSRep's production of "The Addams Family."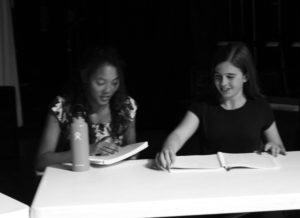 Atkinson enjoyed the opportunity to work alongside such a large and varied cast, sharing that "it was exciting to be in a professional show and meet new people of all ages" in "A Christmas Carol: A Holiday Pantomime." 
"I loved participating in 'A Christmas Carol' because we got to work right alongside a cast of professional Chicagoland actors," says Smith. "It let me experience what to expect in a professional show, as opposed to doing a show with a bunch of your classmates," she continues. "Many people I have met through Sage Studio and 'A Christmas Carol' are going to be performing with me in 'The Addams Family.' [I'm] super excited!" 

Hartz, Atkinson and Smith return to Raue Center's main stage in WSRep's production of "The Addams Family," opening September 27th and running select dates through October 20th. Visit rauecenter.org for tickets.