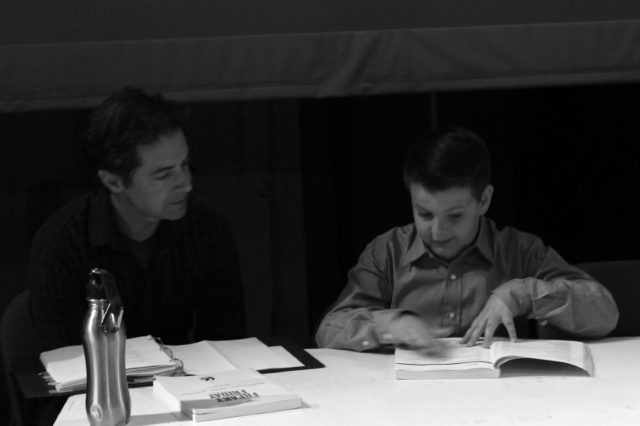 Sage Studio, Raue Center's education program, offers the ultimate learning experience for students interested in the world of theatre! 
This season, Sage Studio has tripled its offerings for area youth, with a newly expanded class schedule, the expansion of its new Sage on Stage youth theatre production program, and an enhanced relationship with Raue Center's in-house professional theatre company, Williams Street Repertory. 
This enhanced relationship will allow young local talent to pursue experiences in professional productions, including the Chicagoland premiere of Disney's "Freaky Friday," opening August 2nd at Raue Center! 
This new musical adaptation of the classic novel by Mary Rodgers and the hit Disney films features two Sage Studio students, with 10-year-old David Daskalov in the role of Fletcher Blake and 12-year-old ensemble member Tanner Bennett.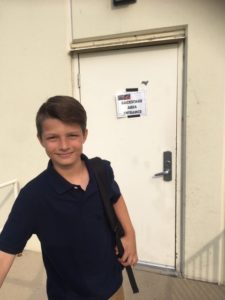 "Participating in Sage Studio has helped me grow as a performer. I have had to learn a lot in a short amount of time and the directors have always pushed me to my limits and beyond," says Bennett, who has taken three Sage classes over the last year. "They are awesome!" 
"In last year's summer class I had the role of Flounder in our production of Little Mermaid, Jr.' In the winter we did scenes from 'Freaky Friday' and this summer's final show was songs from 'Les Miserables,'" says Bennett. "I always have so much fun in my Sage Studio classes!" 
Daskalov, who has participated in Sage Studio for three years, has had a similar experience.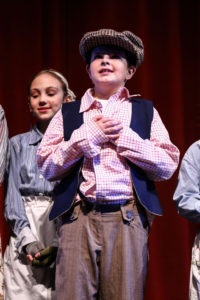 "My favorite part of participating in Sage Studio is the games we play during practices," says Daskalov, who has learned valuable skills and grown as a performer all while having fun. "It has helped me gain valuable theatre experience," he shares."It has helped me develop my acting skills and learn not to be shy on stage."
Both boys have been able to bring the valuable experience, confidence and knowledge they have gained through participating in Sage Studio classes to Raue Center's main stage and beyond! 
"Freaky Friday" marks Daskalov's second appearance in a professional production on Raue Center's main stage. Last winter, he participated in Sage Studio's new production program, Sage on Stage. He had the opportunity to build on the performance fundamentals taught in the classroom and put those skills into practice for an audience in a full-scale production of "A Christmas Carol: a holiday pantomime" on Raue Center's main stage alongside a cast of professional Chicagoland actors. 
"It was very exciting to work with professionals. It required a lot of practice and it definitely helped me grow as a performer," says Daskalov, who has also appeared in "Pinocchio" as a member of the Indian Prairie Elementary School drama club. 
"Freaky Friday" is the first professional production Bennett has been involved in, though he has been acting in smaller studio productions, independent films, as well as theatre classes and camps outside of Sage Studio since he was in the second grade. 
"I appreciate how helpful and kind everyone has been," he says of his experience working with professional actors in WSRep. "The adults have been great mentors to me and I always feel supported no matter what," he continues. "I am so excited to be part of 'Freaky Friday'!" 
Audiences can see Daskalov and Bennett in WSRep's production of Disney's "Freaky Friday," opening August 2nd and running select dates through September 1st at Raue Center. Visit rauecenter.org for tickets.