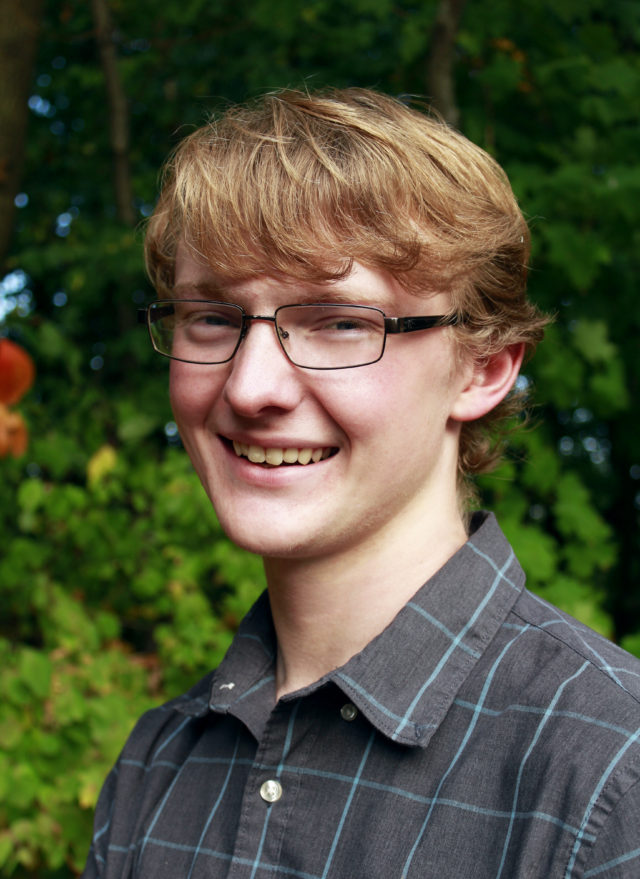 Raue Center is Engaging New Leaders in the Arts!
The fellowship program at Raue Center For The Arts is a professional development program for early-career talent interested in theater and the performing arts, with a focus and passion for improving the arts in America.
During a year-long tenure at Raue Center, fellows develop the tools to become insightful new leaders in the arts through hands-on experience, collaborative work, mentorship and career guidance. Fellows are paid and enjoy a supportive environment focused on their professional development.
Andrew Gray, a senior at the University of Wisconsin-Milwaukee pursuing his BA in theatre practices with a focus in directing and playwriting, began his tenure as a Raue Center fellow in May 2018. 
Working as a fellow during his breaks from school, Gray has completed various duties at PAC events at Raue Center, served as a lightboard operator and stagehand and has undertaken a variety of facilities projects.
During his tenure, Gray has also gained invaluable practical experience working with Raue Center's in-house professional theater company, Williams Street Repertory, as well as its education program, Sage Studio.
In 2018, he served as the scenic carpenter, props master and spotlight operator for WSRep's "Ring of Fire" and as the stage manager for LAB Series new play readings including "Group," "The Excavation of Mary Anning" and "Snowfall." Gray rounded out 2018 as the props master for Sage on Stage's "A Christmas Carol: A Holiday Pantomime."
Gray has continued to work as a fellow in 2019, serving as the stage manager for WSRep Reading Series readings including "Annie Jump and the Library of Heaven," and he is the scenic carpenter and props master for WSRep's "All Shook Up," currently running through July 21st at Raue Center. Before returning to school for the fall semester, Gray will tackle multiple positions for WSRep's upcoming production of "Disney's Freaky Friday," including scenic carpenter, props master and assistant stage manager.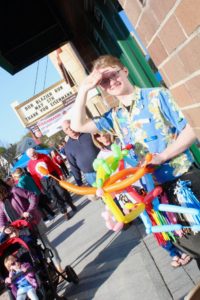 "And between it all, I come in throughout the year to provide my balloon artist talents to Raue Center," shares Gray, who has brought his talents to special events including Rauetoberfest and the Bob Blazier Run for the Arts. 
"The immense support I receive from the Raue Center staff is amazing. Everyone makes me feel appreciated and respected," says Gray. "I hope they know that I appreciate and respect them all as well," he continues. "There is a great group of artists working at the Raue and I'm very glad to be a part of them." 
While away from Raue Center during the school year, Gray is highly involved in the theatre department at UWM as the Student Artist in Residence. Through his residency, Gray has the unique experience of living in a retirement community, where he recently produced an original script titled 'Clueless: The Revenge' with the residents. 
Gray plans to pursue production work similar to that which he has done at Raue Center as his primary career upon graduation, with a goal of further developing his career as a director and playwright. 

"Raue Center has provided me an amazing base for my professional work," he says. "I have been able to further develop my skills while proving I am skilled and able to do the work," he continues. "My experience at the Raue has certainly shaped my future in the theatre world."
To learn more about Raue Center's fellowship program, visit rauecenter.org/join-our-family/.