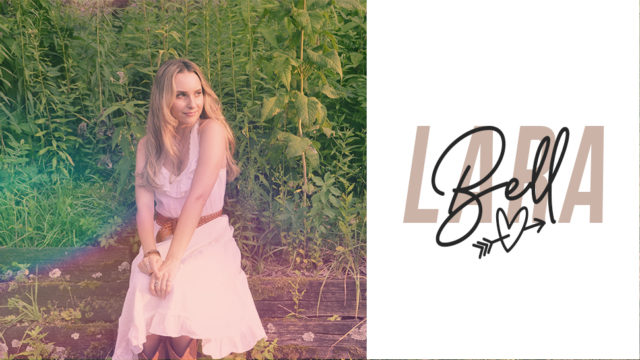 Raue Center For The Arts is invested in the arts in its community and the artists who create it.
To realize its mission of "arts for all," Raue Center is proud to host local talent free of charge in the Raue Center Café from 5-7 p.m. on Wednesdays and Thursdays. Artists are welcome to hone their skills in a warm, cozy atmosphere while patrons are free to indulge in a selection of beverages from the café bar.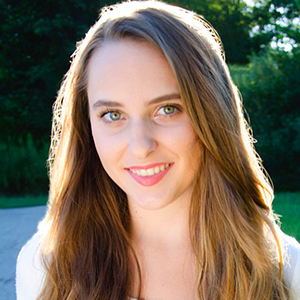 One local artist who regularly takes the stage at the Raue Center Café is 21-year-old country singer-songwriter Lara Bell. The Johnsburg native is excited to return to Raue Center, as the theatre holds "many memories of fabulous performances throughout the years," from opening for Megon McDonough on the mainstage to playing in the café.
A rising star, Bell has been performing at music venues all around Chicagoland and southern Wisconsin over the last four years, building up her career as a live performer. Bell has played county fair mainstages, listening rooms, art fairs, rock concert halls and the Raue stage itself, both alone and with her band. Audiences may also recognize Bell from her performances on Star 105.5.
Bell started her singer-songwriter journey at 16, performing Tom Petty's "Free Fallin'" at an open mic in Richmond. "Ever since then, that special song has opened every show of mine," says Bell. Her musical tastes have been influenced by her parents, who raised her on the likes of Petty, John Denver, Air Supply, Cat Stevens, ABBA, Journey and REO Speedwagon.
"In my setlists, you will definitely hear a pattern of these artists and many others," says Bell. Her setlists feature songs ranging from folk and country to rock-n-roll with classics from the '50s – '80s mixed in. Though she tries to please the audience members with her vast cover choices, Bell puts her own twist on each song.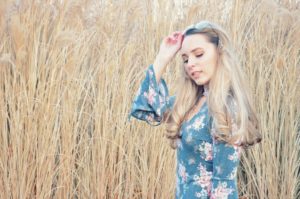 "Of course, I throw in my original songs such as 'Rubik's Cube' and 'What If,' songs crowds and fans really seem to love," she says. You can expect a show from me to be filled with the favorite songs you grew up with, as well as secrets from my heart not many people get to hear."
While Bell began performing as a country singer-songwriter at 16, she has been studying classical music, such as piano, since she was seven and has been dancing, acting and singing in musicals and classical dance since she was five. Bell remains active in each art form, and will also appear in WSRep's upcoming jukebox musical,  "All Shook Up" at Raue Center from June 28 – July 21, 2019.
"Some people think it's crazy that I'll be performing and rehearsing a musical for 6-8 weeks while still performing gigs and teaching my 10 private music students," says Bell. "But it's my favorite thing to do! I love being busy and grinding in all my work," she continues. "The stage is my home and sharing my heart with the world makes me so incredibly grateful and I feel blessed that I even get the chance to do so."
Lara Bell can next be seen at the Raue Center Café from 5-7 p.m. on June 19, 2019. For more information on Raue Center's café programming, visit rauecenter.org.