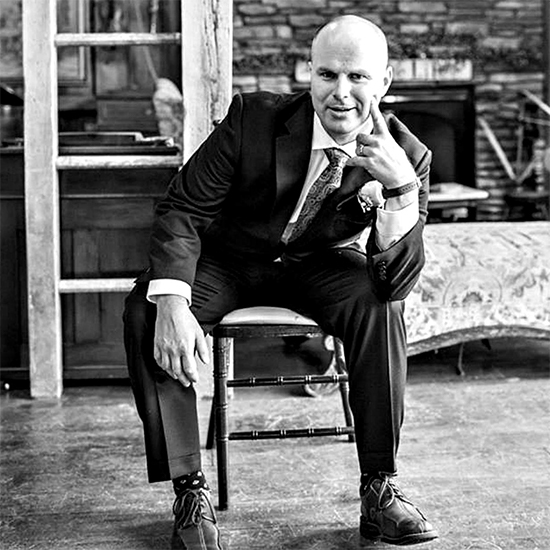 Raue Center For The Arts hosts some of the best local talents around at Raue Center Café! Dedicated to its mission of "arts for all," Raue Center is proud to host a variety of local talent free of charge from 5-7 p.m. on Wednesdays and Thursdays.
Crystal Lake native Dave Martin is a mainstay at the Raue Center Café, regularly delivery well written original songs to audiences with his "easy, warm stage presence." While he is a history teacher by day, Martin's avocation is "certainly writing songs and playing music."
Martin discovered his passion for music after wandering down to the front of the stage at a James Taylor concert at the age of five years old!
"The iconic singer-songwriter picked me up onto the stage. I got bit by the bug then [and] had to have lessons," says Martin. "We went for lessons. They told my folks to bring me back after my fingers grew a bit," he continues. Martin began playing seriously at the age of 10 and has have been playing out for about 15 years.
Martin describes his songwriting sensibility as one that "lies at a wry crossroads somewhere near where Jimmy Buffett and Greg Brown meet." His originals are clever, character-driven, musical storytelling, drawing inspiration from both historical and personal anecdotes.
"Mark Twain said, 'write what you know about.' Sticking to that advice yields winning songs that for me seem to be alternately tender and funny, and enjoyed by my audiences," shares Martin.
Martin's musical influences, of course, include James Taylor, who first sparked his passion for music and "invented the singer-songwriter," as well as Stephen Foster, who Martin considers the "original American troubadour." He also credits Jimmy Buffett and Steve Goodman among his influences, noting listeners often tell him his "work and spirit compares naturally" to the two artists.
Audiences can expect to be entertained by Martin's performances at the café, as he interacts with his audiences consistently throughout. "Not in a way that is like sitting in the front row of a magic show," he clarifies. "You won't be called upon to supply any of the entertainment."
"The oldest lament of human beings has been: tell me a story," he says. "That's what I do, and people enjoy it, so I'm glad," Martin continues. "Come to a show and bring a friend. We'll have a great time!"
Dave Martin returns to the Raue Center Café from 5-7 p.m. on June 27, 2019. To learn more about Raue Center's café programming, visit rauecenter.org.