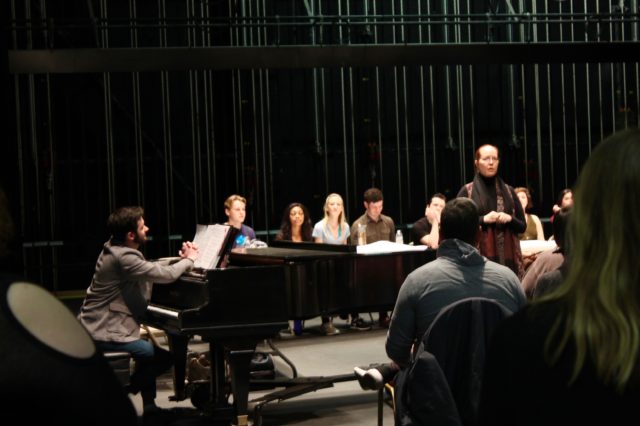 Girl power has never sounded so good! Williams Street Repertory is bringing a sparkling new musical based on Jane Austen's classic novel to downtown Crystal Lake this spring. "Emma! A Pop Musical" runs March 29 – April 20, 2019 at Raue Center For The Arts!

Based on Jane Austen's classic novel, this musical by Eric Price follows Emma, a senior at Highbury Prep. Emma is certain she knows what's best for her classmates' love lives, and is determined to find the perfect boyfriend for shy sophomore Harriet by the end of the school year. But will Emma's relentless matchmaking get in the way of finding her own happiness?

WSRep's production of "Emma!" is directed by Robin M. Hughes, whose previous work with WSRep includes "Love Letters," "First Date" and "Tenderly: The Rosemary Clooney Musical."
Hughes' reasons for returning to WSRep to take on this sparkling new musical are threefold, her love for the theatre company being the first.

"[Founding Artistic Director] Richard Kuranda asked me to direct, and I am always game to jump into any project he proposes to be done by WSRep," says Hughes. "I have always enjoyed WSRep's theatrical offerings and been impressed by the fresh choices that Richard finds each season, as well as the artistic excellence that is demonstrated in each show," she continues. "I love being a part of the WSRep team!"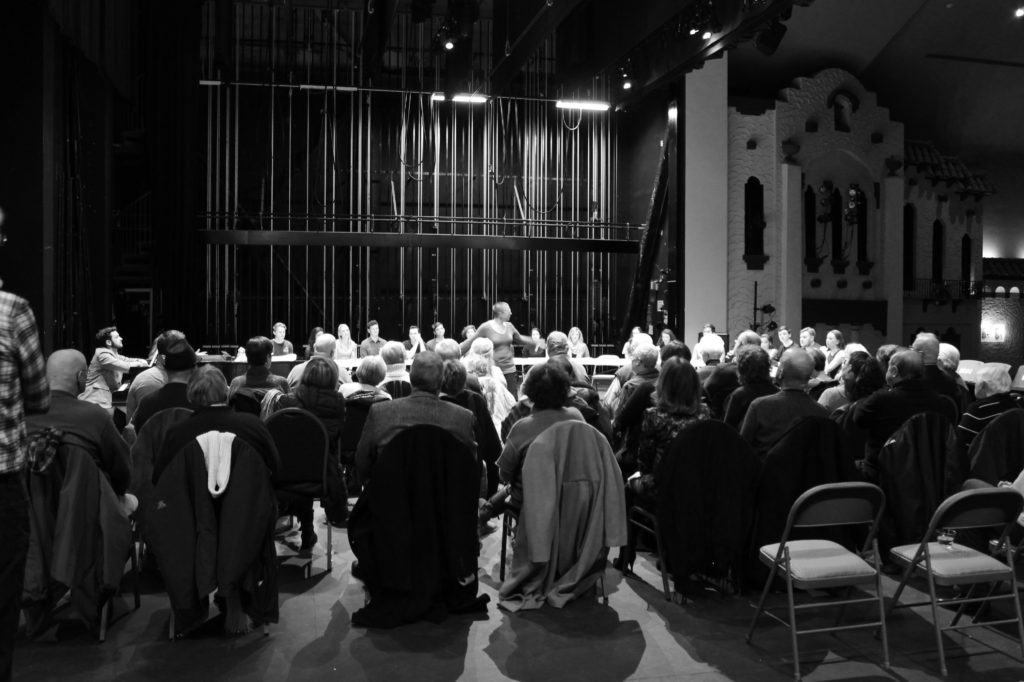 The show's contemporary soundtrack was also a major draw for Hughes, who got her start in musicals. "Emma!" features the hit songs of legendary girl groups and iconic female singers from The Supremes to Katy Perry. Hughes was similarly drawn to the show's source material.

"With a double major in theatre and English as an undergraduate, I read so many classics, including Austen's 'Emma,'" says Hughes. "It is serendipitous that all my studies are coming full circle in this project." While this new musical is adapted from the literary classic, Hughes explains audiences need not rush to the library before stepping into the theatre.

"While I found it fun to revisit Austen's original novel before delving into my work on the show, it is not necessary to be familiar with the book to enjoy this new musical." says Hughes. "Eric Price used the same names and locations used in the book," she continues. "So, people who are well-versed in Austen's work will experience the show on a different level, but the musical also stands on its own, so anyone new to the story will enjoy it as well."

Hughes sees Austen's novel as a cautionary tale about the consequences of meddling in the lives and loves of others, as well as a lesson in accepting other people for who they are. She finds these same lessons remain present in Prince's musical re-imagining of the classic tale.

"As an artist, my goal is always to educate, entertain and enlighten with the work I do," she says. "It is my hope that we are able to present these same concepts to WSRep's audience in a fun, energetic way that will make the audience want to get up and and join in the song and dance!"


WSRep's "Emma! A Pop Musical" opens on March 29, 2019 and runs select dates through April 20, 2019 at Raue Center. For more information, visit wsrep.org.