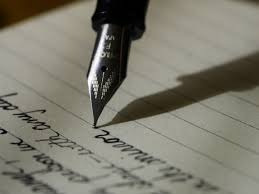 What if I could no longer write your eyes,
the way they look into my shabby soul
makes me want to write nothing but your thighs,
I fear I haven't wit to expose them, though.
And all the day I think on your soft lips,
the hard words spilling like peat upon me;
and should you bury me 'neath words that drip,
I should suffocate and pass happily.
But should you leave me living breathless still,
know that living somewhere 'tween love & death
leaves passion only beating my heart's will
which, frankly, may cool 'fore I've caught my quest.
Then have me as a Valentine no longer,
but let my body sleep & soul so slumber.
P. C. Denofrio, Poet in Residence, February 2015