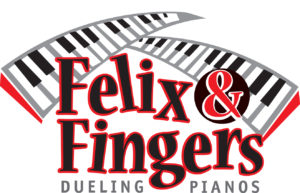 Get your requests ready! Felix and Fingers Dueling Pianos is returning to Raue Center For The Arts in the 2018 – 2019 season. This high-energy, all-request, sing-along show for all ages will bring together music and comedy in what is sure to be another sell-out season. Don't miss all the fun on August 16, September 6, January 17, March 14 and May 23!
Felix and Fingers began in 2010 as a jazz duo playing background music at the Baker House in Lake Geneva, Wisconsin. "For our first year or two, we didn't know what dueling pianos was," says Founder and CEO Mike Potts. "An opportunity opened for us serendipitously, we put together a show, learned the concept and have been developing our own spin on dueling pianos ever since!"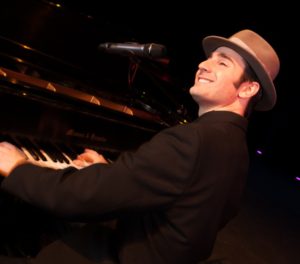 As for that catchy name? "It was totally random," says Potts. "I showed up to a gig and told my partner 'We need stage names. I'll be Fingers.'  He said 'I'll be Felix.' It was literally that fast."
Felix and Fingers' rise to popularity has been just as fast. Now in its eighth year, it is the highest rated and highest awarded dueling pianos company in the nation. The local company has continued to grow, with 1500 amazed customers, an additional office in New Orleans and big plans for the future.
"We consider ourselves extremely blessed that people like us and care enough to go online and write really nice things! From the start, we've prioritized the value of 'obsessively creating positive, lasting memories," shares Potts. "People want to have a great time and we love being able to provide that!"
The locally-headquartered company has also continued to grow, recently opening an office in New Orleans, and Potts is excited for the future. "Our goal is to get into 10 cities in the next five years," he says. "The process has been fun so far, I've gotten to meet performers all over the country. Dueling Pianos is a really interesting community as you start to network and branch out."
As Felix and Fingers has grown, so have the positive, lasting memories it has created for audiences.
With events ranging from shows for 30,000 – 40,000 people at Arlington Park's 4th of July celebration, weddings from coast to coast, standing ovations in theatres and private performances for celebrities, Potts finds it difficult to choose a highlight. "With a job like this, there are so many unique shows that come through," he says. "It's one reason why we love what we do!"  
Felix and Fingers is gearing up for another season of unique shows and positive, lasting memories at Raue Center. "The Raue is actually a perfect dueling pianos venue when we use Lucy's Comedy format with tables on stage," says Potts. "We have a captive audience there for only us, which means we can use more comedy, we have a small enough space to be able to move around the entire room, and of course, the bar doesn't hurt either," he continues. "If we end a show and we think the people have made friends with the other patrons around them, we know we did a good job!"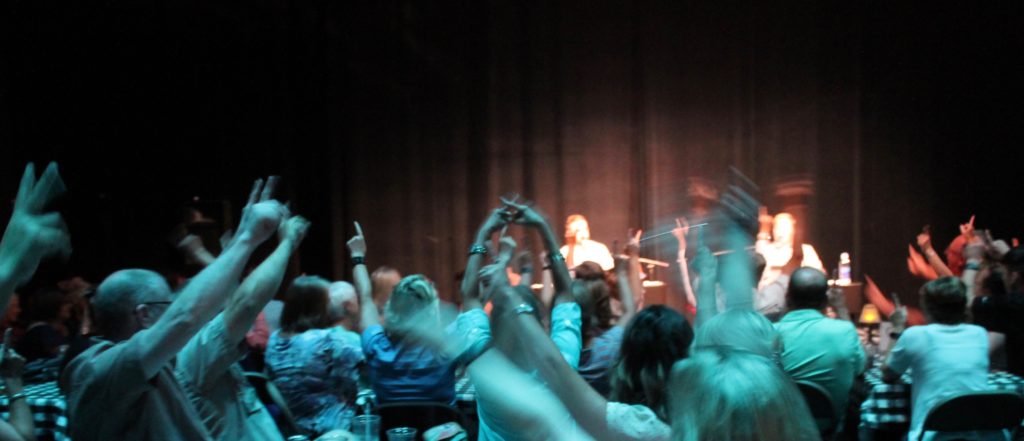 Come ready with your favorite requests and prepare to laugh, sing and dance with this one of a kind dueling pianos show! Tickets are $10 in advance or $15 at the door. For more information, visit rauecenter.org.