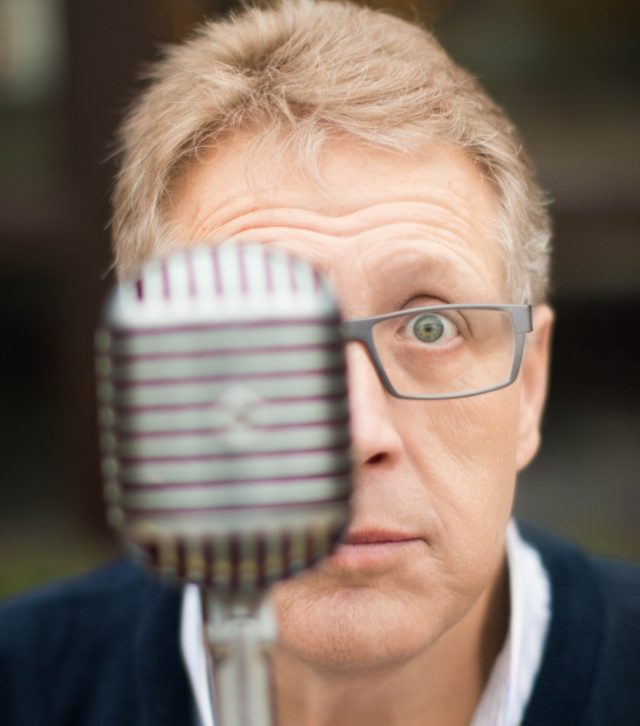 A comedy blog submitted by comic and Lucy's Comedy curator, John DaCosse.
Hello again it's the "Curator" for Lucy's Comedy at Raue Center.
Today I would like to tell you about the infamous "Comedy Condo".
At this point in my career, I am very fortunate that when I travel I only stay in very nice hotels. But in the 1980's and through the 90's it was a different story. The term "comedy condo" is what comedy clubs call the place they provide you when you come into their town and perform at their club.
They're not always condos. It could be a townhouse, an apartment, a room above or below the club or the back bedroom of someone's house. They are sparse when it comes to furniture with a Goodwill mix of beds and frames, towels, bedding, kitchen utensils, pots and pans, lamps and electronics. They are usually cleaned once a week by someone who needs extra money from the club and they NEVER have any extra lightbulbs! The unwritten rule is when you first get there you may need to clean a little bit yourself and ALWAYS throw out ANYTHING left in the fridge!!!
I have stayed in condos without a front door. I have shared "condos" with others who work at the club like a comedy club version of a fraternity house. I have stayed in "condos" above the club without ANY windows.  And twice I had to live with the club owner's pet dog and make sure he or she was fed and let out to do their business.  I know it may sound horrible, but it never crossed my mind at the time. All I knew was I was on the road and doing stand-up comedy for a living!
Today, I check into a hotel and give them my credit card for incidentals (which they immediately place a $200.00 charge on for ten days). My greatest hardship is dealing with the room by the Maid station or being put on the floor with the only room that the 11-year-old girls soccer tournament DIDN'T require for that weekend.
I miss the dogs!
---
Stand-up fans can next enjoy Da Cosse's work as Lucy's Comedy curator at Raue Center For The Arts on May 25, 2018 with Lucy's Comedy with headliner Dobie Maxwell,  featured comic Steve DeClark, and host Brian Williams.
Tickets are $20 in advance or $25 at the door. Da Cosse himself will take Raue Center's stage for An Evening with Steve Cochran & Friends on March 24. Tickets start at $25. For more information, visit rauecenter.org.