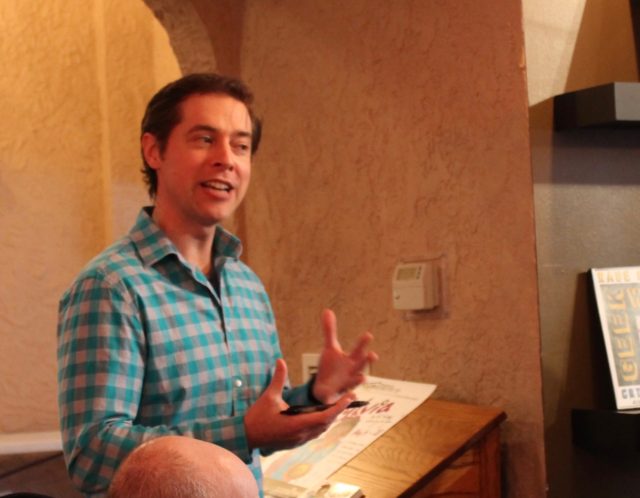 Williams Street Repertory is going to the dogs with "Sylvia"! This unlikely romantic comedy about a man, his wife… and his dog will leave you howling for more May 4 – 20 at Raue Center For The Arts.
A.R. Gurney's "Sylvia" follows Greg, a man of middle age, a restless empty nester who is tired of his job in finance and looking for meaning in his life, and Sylvia, an exuberant and beautiful lab/poodle mix astray in Central Park and looking for a new home. When they meet, it is love at first sight. But when Greg brings Sylvia home, his wife Kate is less than thrilled. Love and laughter are unleashed in this smart, silly, sophisticated and occasionally salty comedy about relationships and the nature of growing older.
WSRep's production of "Sylvia" is directed by Joe Lehman, who came to Chicago shortly after earning a BFA in Theatre from the University of Toledo and has worked in the area, with "lots of regional work away," since then. Lehman got his start with WSRep in 2015, when WSRep Ensemble Member, Mark Mahalak, brought him on as Herbie in the company's production of "Gypsy."
Drawn to working in "a gorgeous space featuring dedicated, creative and talented teams of artists who prioritize telling compelling stories and providing the unique and enriching experience that live theatre can offer a community," Lehman continued to work with WSRep. He went on to direct the company's production of "Picasso at the Lapin Agile" in 2016 as well as "Little Shop of Horrors" in 2017.
Lehman was drawn to "Sylvia," his fourth production with WSRep, by the heart of this hilarious romp. "The idea that unconditional love, no matter your species, is the only safe bridge across the troubled waters of change, adversity and fearfulness," he says. "It is what gives our lives meaning, no matter how we choose to live or with whom we share our lives."
Directing this smart, silly, sophisticated and occasionally salty comedy has been a playful experience from the get-go for Lehman, which is just the way he likes it. "If we weren't experiencing joy, escape and transcendence when working on theatre, I think you'd have to reexamine exactly why we bother," he says. "I love working with actors and designers who can adopt ideas and run with them in ways that I may not have anticipated, but which wind up being just what is needed."
"I couldn't be more pleased with how things are coming together," continues Lehman. "I am most excited to see how we continue to layer on levels to our story and for the mature discoveries that await our deeper understanding of the piece as rehearsals progress."
Join Raue Center and WSR for "the freshest possible perspective on our usually silent pet partners" with "Sylvia," opening on May 4! Tickets are $35.50 or $6 for students ages 18 and under. For more information, visit wsrep.org.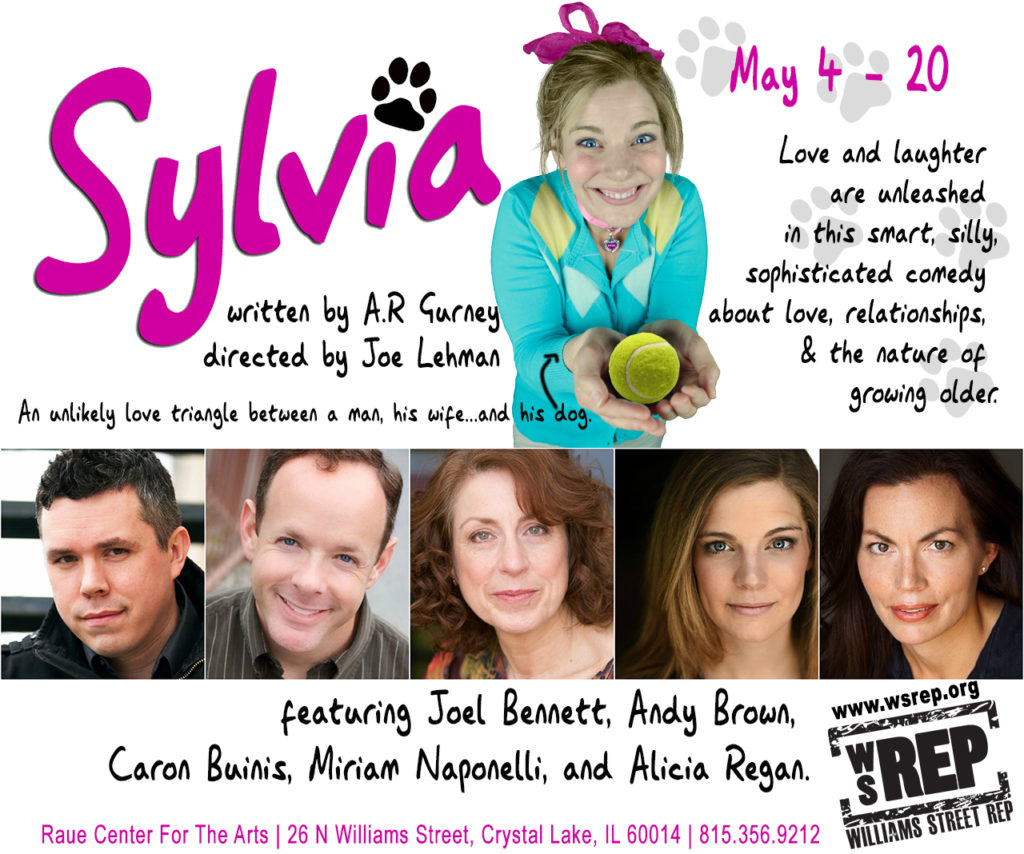 ---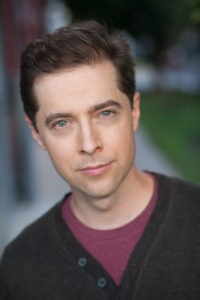 Joe Lehman (Director) is delighted to return to Williams Street Repertory where directing credits include LITTLE SHOP OF HORRORS and PICASSO AT THE LAPIN AGILE.  He has also appeared in GYPSY (Herbie).  Other directing credits include BOEING BOEING (Metropolis) and OLIVER! (Greenbrier Valley Rep) among others.  He is enormously grateful to this brilliant cast, crew and production team for their generous and stellar work and thankful to share a story about the meaning that loving relationships lend to our lives in a medium he loves right back.  Thank you for your support of theatre in Crystal Lake!  www.joe-lehman.com