Come celebrate Valentine's Day with 700 of your closest friends at Raue Center For The Arts! Rachel Bradley takes the stage on February 17 for a hilarious Valentine's Comedy Show with co-headliner Kevin Bozeman.
Bradley is groundbreaking comedian whose high-energy shows capture the heart and intellect of her audiences. Bradley's biting social commentaries are edgy and intriguing and her stories about growing up southern among a cast of authentically eccentric friends and family are pure gems of comedy.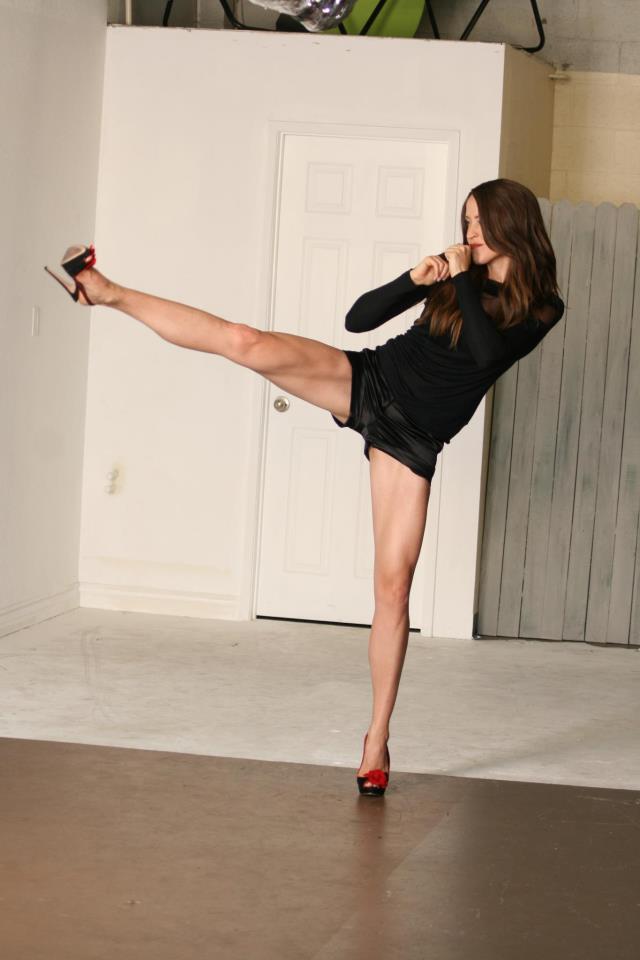 This comedian is candid, down-to-earth, sassy and genuinely funny! Bradley is a feminist, but she would never dream of burning her bra or giving up her 5-inch heels. McHenry County Arts had the opportunity to talk with Bradley about her career and the upcoming show at downtown Crystal Lake's Raue Center.
You previously worked as a Diesel Jeans and fitness model. What inspired you to get into stand-up and what has the transition from modeling to comedy been like?
I was terrified of doing comedy, but a well-known comic signed me up for a comedy competition, and then told me the day before. After I got the first laugh, I was hooked. I wanted to get out of modeling/fitness modeling.  Every time I put on the swimsuit and the clear heels, I could hear Susan B. Anthony spin in her grave.
What comedians have had the biggest influence on your career?
Christopher Titus, Mike Birbiglia, Kevin Hart, Jim Jefferies – I love storytelling. After watching one of their shows, you feel like you know them. You may never leave them alone with your children, but you KNOW them.
What do you enjoy most about stand-up comedy?
The time between "please welcome…" and "good night!"
What has been the highlight of your stand-up career so far?
Until my check clears, I'm going to say performing at Raue Center on February 17 is the highlight of my stand-up career so far.
You are co-headlining a Valentine's Comedy Show with Kevin Bozeman at Raue Center. Are you a fan of Valentine's Day?
I'm a fan of anything after a Xanax and a glass of red wine. A really large glass of red wine.
The Valentine's Comedy Show featuring Rachel Bradley and Kevin Bozeman is a can't-miss evening of love and laughter! Tickets start at $20. For more information, visit rauecenter.org.