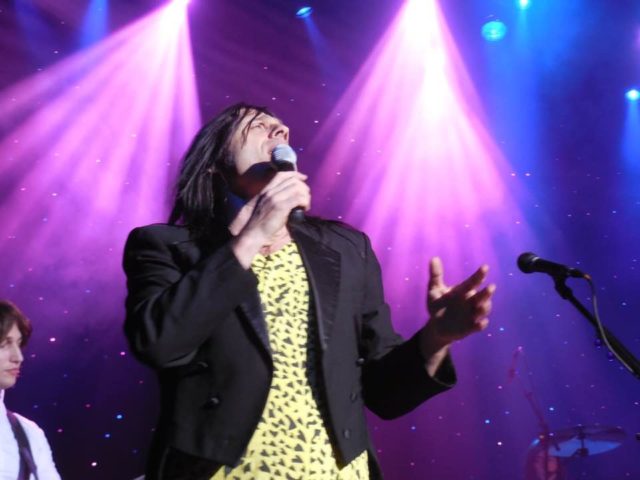 Step back in time to experience Journey's hits just as you remember them with a tribute to Journey unlike any other! Classic Journey Live invites audiences to take a ride with Journey as they rise from their San Francisco roots to superstardom and achieve unbelievable fame on January 13 at Raue Center For The Arts!
McHenry County Arts had the chance to chat with Classic Journey Live's General Manager, David Krol, about the two-hour concert-rockumentary coming to downtown Crystal Lake.
What can the audience expect from Classic Journey Live?
The audience can expect a show like none they have seen before. In short, we want them to forget they are at a tribute show and just enjoy timeless songs from one of the greatest rock bands in history.  They will experience a true, authentic concert experience complete with set changes, wardrobe changes, educational video packages in the style of "VH-1 Behind the Music" as well as spot on vocals and instrumentation. Yes, we even travel with the trademark 7 foot red grand piano.
What sets Classic Journey Live apart from other Journey tribute shows?
What sets us apart from other tributes is our attention to detail. You get so much more than a band plowing through a set of Journey tunes with Classic Journey Live. CJL prides itself on covering the little things that make for a true tribute and a show fans won't soon forget. We even replicated the very shoes worn by the band members. We feel the audience knows quality when they see it so we want to put our best efforts in all categories. Again, we want them to feel like they ARE at a Journey concert.
What are your favorite Journey songs/eras to perform? What are the crowd favorites?
Our favorites are pretty much the ones the fans seem to like the most. "Don't Stop Believin'" is probably the biggest tune we do. Given it was the single most downloaded song of the last millennium it is no surprise it is a fan favorite. We do however enjoy the early years with their first lead singer and keyboardist, Gregg Rolie.  This era is a bit more rock and older fans appreciate the fact we featured that era in our show.  This is a time in Journey's climb of which many are still unaware.
What has been the highlight of performing this tribute?
The highlight for us is the fan response. We see a very long line at our meet and greets and for the most part, folks are none too shy in telling us why they loved the show. Obviously, they talk about our Steve Perry, Larry Pascal and how he captures not just the voice, but also the very essence that is Steve Perry.  Many talk about the video packages as they tell a part of the story that is neglected even by Journey themselves. We delve into the deeper history of the band all the while weaving that into the show so the fan never gets bored. There is always something new to see as we move through the history of Journey and their incredible catalog of music.
Classic Journey Live appeals to young and old alike and will leave even the most venerable fan feeling satisfied –just the same way they did the first time they saw Journey in concert. This is one tribute you don't want to miss! Tickets start at $25. For more information, visit rauecenter.org.