submitted by Michelle Stien
While many parents are looking for ways to keep their kids physically active, there's also a desire to exercise their creative side through the arts.
For some, they have a background in the arts and want them to have similar opportunities.  Julie Ciesla of Huntley got both her kids involved in Irish dancing at an early age because she and her siblings did Irish dancing growing up.  It also doesn't hurt that Ciesla's family owns a dance studio, Mayer School of Irish Dancing, where she teaches classes as well.
For other parents, they are looking to tap into their kids' expressed interest in the arts.  Nick Antonelli of Carpentersville exposed his son and daughter to various activities through the park district from an early age.  They tried everything from lacrosse and softball to playing saxophone and singing in the choir.  He and his wife didn't want them to play just sports and figured their kids would find what they were passionate about over time.  "My daughter played softball,  did karate, starred in 20-something plays, sang in the choir and did dance.  In college, she is in the choir and said can't wait until she can go ballroom dancing over winter break."
According to Kim Neilson of Lake in the Hills, "The arts offer a healthy outlet. I offer opportunities to take my girls to performances big and small. From the Opera and ballet to the theater. I expose them to different genres of musicals and concerts."
Her 6-year-old daughter, Marlo, is part of the Berkshire Ballet in Crystal Lake and performs in the Nutcracker at the Raue Center. "I feel the Ballet Company and Summer's Academy of Dance also teaches her character, manners, and class. I told the owner, Vicki Summers, I think of them as partners in raising my daughter."
If you've landed on this website, there's a good chance you already know that the Raue Center for the Arts is a great place to see live theater in McHenry County.
What you might not know, is that it is also a gem in the community as a place for your children to experience the arts. Not only does the Raue offer many family-friendly shows, but our Sage Studio Theatre Workshops also gives children ages 7-18 a chance to work with professional actors, directors, and designers to learn more about the craft and hone their skills with a variety of classes and workshops.  For more information about our upcoming workshop, Broadway Bound: Musical Theater for Young Performers, CLICK HERE.
The Raue Center also offer Mission Imagination, that brings theater education into Crystal Lake Schools.  For more information on upcoming programs and performances, CLICK HERE.
But opportunities to expose children to the arts doesn't stop here at the Raue Center.  From live theater to drawing classes, the arts are alive in McHenry County.
Christian Youth Theater Program (formerly Spotlight), is a place for students 6-18 take classes that cover every aspect of theater in a Christ-centered atmosphere.  The program also puts on family-friendly performances starring students ages 8-18.
If your kid isn't the type to be in the spotlight, there are also other chances for them to experience live theater at the Woodstock Opera House where they often have family-friendly shows like Shrek, the upcoming Little Mermaid, and Nutcracker.  The Opera House also offers an art gallery to give them the ultimate well-rounded artistic experience.
Beyond theater, many parents aim to allow their kids to express their artistic side through art classes.  There are several programs through various park districts and art studios that go far beyond simple watercolors and learning to draw. One of the popular choices for parents in the area is Creative Arts Studio in Crystal Lake.  They offer a wide variety of programs, including but not limited to, camps and courses like Creative Writing, Digital Arts, Animation, 3D Animation, and Sewing.  
Amber's Art Place also offers a variety camps and classes including an Artistic Choice, where kids can decide "what" & "how" they want to create art. The course gives them the freedom to gear their art toward their interests allowing their imagination come to life.
---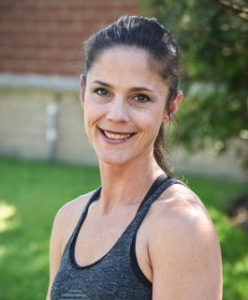 Michelle Stien is a freelance writer with close ties to the Crystal Lake Community. She has been involved with the Raue Center for the Arts since 2004 while she worked at the Northwest Herald in the advertising department.  While at the Northwest Herald Michelle was active with the Crystal Lake Chamber of Commerce and as a result, became a member of the Bob Blazier Run for the Arts 5k Committee and has been a member of the committee ever since.  She is also a committee member for the McHenry County Patriot Run, Kiwanis Santa Run for the Kids and Race Coordinator for the Girls on the Run Northwest Illinois 5k. She also recently joined the Raue Center's Gala Committee.